Hey beautiful people,
Hope all is well. Today I want to talk to you about something that's pretty difficult for us as humans to do and that things is to "Wait", wait on the Lord to be more specific. In a world where most things can be get at such a fast rate it can be hard to wait on the Lord and be of good courage. We know that God knows what's best and we know that If we wait we will get what we need and then some because our God just does things well. However, when we look at things like what other people have and circumstances we can become very impatient and sometimes doubt God and we don't want to do that. So today I'm encouraging US to trust in God for real and be still, wait and let Him do His things because He does them all well! Don't allow carnal things to cloud our minds and loose sight of the amazing things God is doing!
Psalms 27:14
Wait on the LORD: be of good courage, and He will strengthen thine heart, wait, I say, on the LORD
Still getting my wedding pics together so here's my favorite pic of Robert and I on our honeymoon. We went to St. Lucia, such a beautiful place.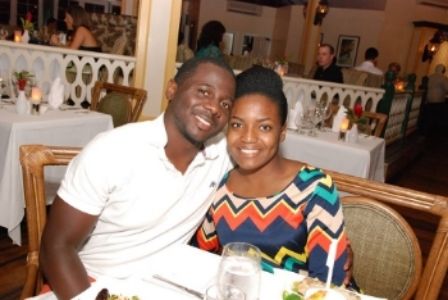 I'm planning to do a thrift store Hall soon so I can get some outfits up here for you all!
Let me know what you all think of this post, I love your comments and I'm open to suggestions!
Be Blessed
You are Beautiful