Hey Beautiful people,
Hope all is well, I'm doing well and happy. Well....I received my wedding pictures, all 915 of them! wow!
I don't even know how to choose from them. Right now I'm trying to decorate our home with them, I'll show you all what I do when I finally do that. I'm actually studying right now for an exam later, but my love posted a few pics on face so I thought I'd share them with you all. I just love the silliness of them and it reminds of how fun the day was.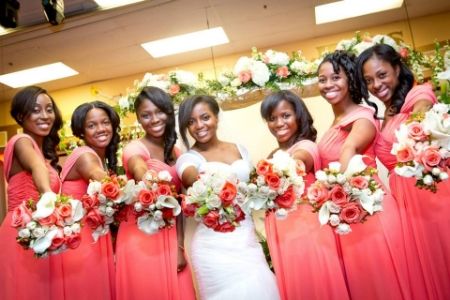 My lovely bridesmaids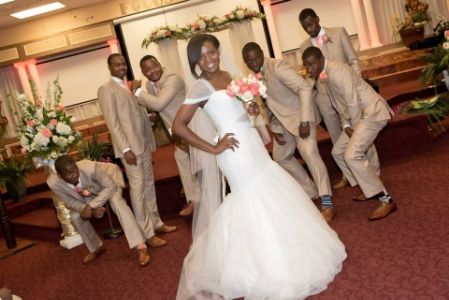 Myself and the groomsmen, lol
I'm also in the process of thinking about my blog and making sure everyone understand what I am about. First, this blog will always be centered around Jesus seeing that He lead me to start it in the first place. There are also certain things that I believe in and that is that Christian women should take care of themselves including how we dress and taking care of our bodies. Mostly we need to be healthy in the inside, emotionally. So these are the things that my blog will be talking about in the future, with the aim of drawing closer to and bringing glory to Christ!
Colossians 3:17
And whatever you do or say, do it as a representative of the Lord Jesus, Giving thanks to Him through God the Father.
Have a blessed day everyone!
If you all have any questions for me please feel free to ask and also Welcome to the new people who have subscribed to my blog, I'm super excited to have you!
Be Blessed
You are Beautiful