Hey everyone!
Hope all is well! Things are sort of Normally out now, Robert started back work and I'm back at school. God has been so good and has been teaching me so much. I knew that marriage was going to bring me closer to God, somehow I just knew, lol. It's teaching me to be selfless which is the ultimate Christlike trait. I haven't gotten back into the groove of posting outfits yet, I have to work on that. I do want to start adding my recipes again because I just love cooking and it's even mo fun now that I can cook for my husband and have him praise( not like to God, all glory to Him) me, Lol!
I haven't gotten my wedding pictures yet, well I got them, but online. They should be coming in the mail soon! I manage to get one picture, but it has the proof sign on there as you all can see. When I get them officially I will share more. This is one of my faves, I can't wait to decorate my home with them all!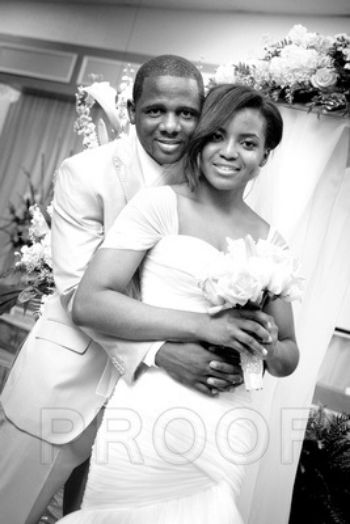 I just have to share this scripture, God has really been talking to me through His word.
Romans 15:3
"For Even Christ pleased not himself; but as it is written, The reproaches of them that reproached thee fell on me"
Let's put others first just like Christ out us before Himself!
Be Blessed
You are Beautiful