Hey everyone,
It's so good to be back. Sorry for the Hiatus. It's crack down time for wedding planning and I'm trying to get everything done by the end of June.
What Have I been up to:
My fiance is the game master so we planned a Bridal party game night, bride team vs. groom team. We had a blast. We played indoor games like taboo and dance central. Lol, I actual participated in the dancing part, some of the moves are not as easy as they look, that's all I'll say, but super fun! Even though I can dance I was a little shy because of Robert's grooms men, but they're pretty cool and laid back so I just went for it! The scores are tied right now. Our next game day will be outdoors with water games included, I'll definitely takes lots more pictures for you all.
Memorial day was my birthday
,

Woooo!!!!! It feels great to be 22 and I thank God for another year. I prayed a special prayer to God just talking to Him about all the great expectations I have for this year!
We had our church's annual Family day picnic also. It was great! I participated in the track and field competitions and I am in pain since I haven't ran in years and I haven't been working out.
My hubby bought me a camera and a tripod so I can take my blog pictures myself, lol. He'll always be my number one photographer though.
Wedding Stuff:
My Dress is here, I tried it on and no alteration needed, Yes!!!
Bridemaids dresses will be in this month!
I've been working on Roberts present, I can't say what it is because he read my blog, lol
Invitations are out! AND rsvp are coming in, a miracle!
Makeup trial tomorrow, I'm excited!!!
Here is what I wore Sunday:
Top: TJ Maxx
I fell in love with TJ Maxx again!!
Skirt: Target
Shoes: Marshall's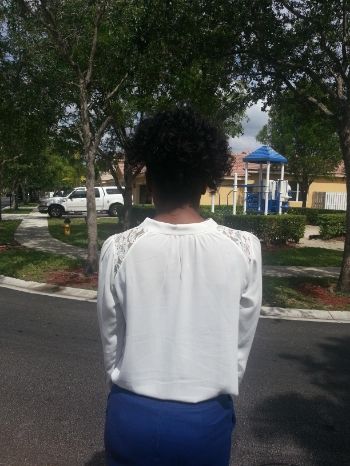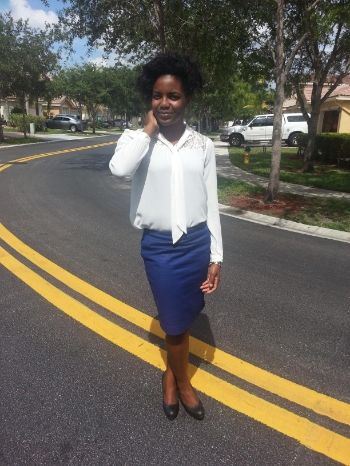 I want to say a special special thanks to Jenna from
freckled Fashionista blog
for creating the beautiful header you see. You all should definitely go check out her blog. She is super sweet, loves God and she dresses cute!!
Thanks to everyone is joined my blog even while I wasn't posting, I;m so thankful for you all!!
You all can follow me on Instagram: @Chantal1127
Be Blessed
You are Beautiful